Online Everything DiSC® Profile:
$46.50 complete
Dr. Goeglein thought the classic DiSC® Behavioral Profile was good enough for her to use with her clients for the last 25 years. The new Everything DiSC® Workplace™ Profile is great enough to have every adult use! Dr. Goeglein is an independent Everything DiSC® Authorized Partner. Look at the sample and see what you can learn about yourself, by yourself. Don't be put off by the word "Workplace" — how you are at work represents how you are in all of your daily life.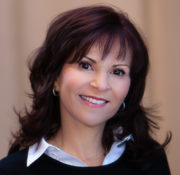 Throughout the consulting career of Dr. Andrea Goeglein, she has never worked with a client without using the Everything DiSC®. She believes in Everything DiSC® so much that she built her Masters Thesis around this tool. It is a behavioral instrument that allows you to learn about you. This online version allows for immediate delivery of your profile for a minimal investment of your time and money. Take a look at the sample report.
The Online Everything DiSC® Profile includes  so many features you will enjoy having it available online at anytime.  Automated scoring and narrative reports will save you time. Everything DiSC® access codes are e-mailed within 10 – 30 minutes during normal business hours.
Andrea's expertise and experience with the Everything DiSC® Behavioral Profile is invaluable. With her help, I was able to develop and execute a comprehensive management training program that delivered measurable results to my company's bottom line.
, Director of Training, Development and New Store Openings, Bubba Gump Shrimp
Using the Everything DiSC® and VIA as foundational discussion items, Andrea helped me recognize opportunities to hone and develop my leadership skills.
, Director Staffing and Recruitment at Delta Air Lines
I was fortunate as a young man to be introduced to a behavioral profile, Everything DiSC®, and I have used it in every company I have ever lead.
, when asked how he managed to be so successful merging so many corporate cultures during his outstanding career.