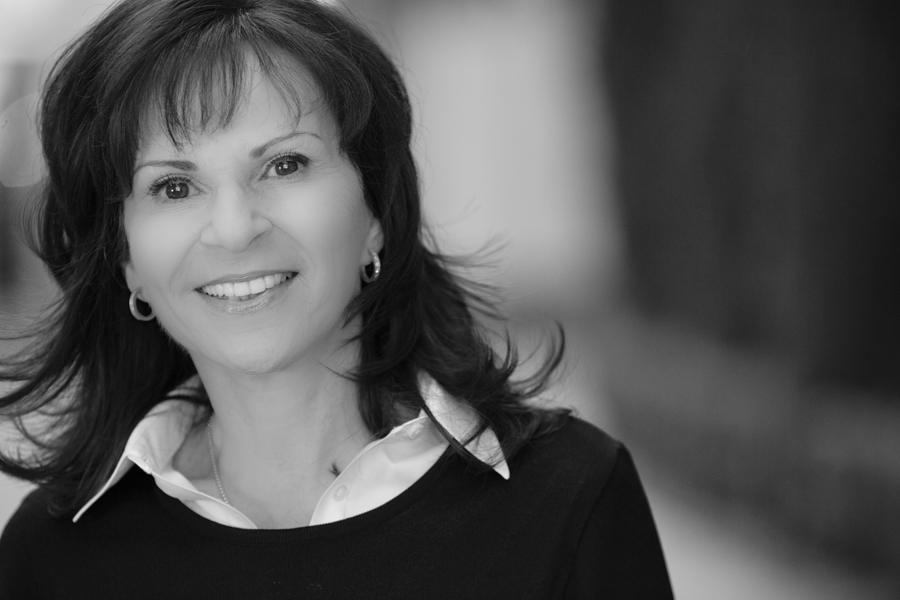 Andrea Goeglein is part applied positive psychologist, part entrepreneur, and all about success—your success.
She understands both the pressures you face and the dreams that inspire you.
Andrea merges her experience as a business owner with her training in Positive Psychology to provide effective, efficient and challenging personal development experiences. She combines an emphasis on objective assessment with an approach that is always powered by your spirit and guided by your goals. Her professional development offerings are based in theory and backed by direct business knowledge.
She views success as a way of being, organic and ever-evolving. It is the part of your nature that must be nurtured. In other words, success is more than achieving financial wealth and business results. It's also about self-awareness, self-acceptance and love of self.
Known as Dr. Success™, Andrea is a media personality, author, publisher, former hotel owner, event organizer, CEO adviser and spiritual community activist. She has been a counselor and personal mentor to countless CEOs of privately held companies.
Above all, she is a Success Expert who puts the practice of Positive Psychology to work for you. She is Your Success Sherpa, carrying the information that feeds your mind and touches your heart. Her success is in service to your success.
CAREER HIGHLIGHTS
Successfully licensed the Don't Die® to the renowned publisher Hay House, Inc. under a single use permit for their 2014 publication.
TEDxUNLV 2014 Chairperson of Speaker Selection and Executive Mentor for student organizers. This inaugural event was sold out, viewed globally via live stream, and was honored to have five of the event's speakers featured as editor picks of the week on the TEDx YouTube channel.
Founded ServingSuccess a learning and inspirational media portal devoted to the "how's" of applying the science of Positive Psychology to life success.
Created, founded and facilitated the CEO Forum in Las Vegas, a senior executive think tank and boutique consulting practice. Members and clients represent companies with revenues ranging from $5 million to $1 billion.
Serves as a Frequent Guest Expert for K-AZTV AM Arizona: "Books that Matter: Changing Your Life One Page at a Time." Brought in as a monthly guest expert for KWCC 91.1 FM Kankakee, IL for the segment "Rest Stops on the Crooked Road of Success." Appeared as a self-development expert on The Rachael Ray Show, Houston's KTRH 840 AM's "Lana and JP in the Morning" and The Spiritual Cinema Circle.
Launched the Prescott Professional Women's Conference in 2006, conference attendance doubled in 2007 and 2008. It was the largest one-day learning event for professional women in the area during that time.
Conceived Evening Star Holdings, LLC, a hospitality development and operating company that owned and operated several hotels. Successfully divested after increasing revenues 30 – 50% since acquisition.
Developed, operated and successfully sold two profitable small businesses (a Haagen-Dazs Ice Cream Shoppe in Reno, NV and a Manchu Wok restaurant in Concord, CA).
Initiated the Northern Nevada International Visitors Council. For 25 years, the Northern Nevada International Center has continued the work of the International Visitors Council as a nonprofit organization linking business interests, civic groups and federal, state and local government officials with foreign visitors. Andrea was honored by the Nevada District Export Council in recognition of her contributions to international understanding and cooperation.
Created and chaired the Valley Men Who Cook fundraiser in Napa Valley, CA to benefit The American Cancer Society. This event attracted over 800 attendees annually and returned an unprecedented 85% net profit during Andrea's tenure.
Served as the driving force behind the first Phone-a-thon for the Committee to Aid Abused Women, securing the cooperation of Nevada's largest corporate employer as a sponsor. This annual fundraiser has enjoyed over two decades of success.
EDUCATION
PhD, Organizational Psychology, California School of Professional Psychology
MHROD, Master's Human Resource and Organizational Development, University of San Francisco
Authentic Happiness Coaching Certificate, Positive Psychology Coaching, Mentor Coach, Dr. Martin Seligman and Mentor Coach Founder, Dr. Ben Dean
PUBLICATIONS
Don't Die Waiting to be Brave. 2015: ServingSuccess Las Vegas, NV
Don't Die with Your Song Unsung, with Gary Russo, 2nd Avenue Subway Sinatra. 2011: ServingSuccess, Las Vegas, NV.
Don't Die With Vacation Time on the Books. 2011: ServingSuccess, Las Vegas, NV.
Coaching Culture, Hidden Profits. 2006: Insight Publishing, Sevierville, TN (out of print).
Mission Possible. 2005: Insight Publishing, Sevierville, TN.