Serving Your Success
Providing an intensive one-on-one guided process of self-evaluation designed to help you prioritize your strengths and use them to strive, thrive and achieve the depths of success you desire.
You will find Dr. Goeglein's support useful as you seek to:
Transform financial success into a life of success
Navigate difficult times on the "crooked road of success"
Prepare for and handle business, career, or life transitions
Jumpstart the process of attaining goals / achieving a dream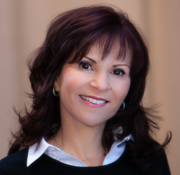 An entrepreneur herself, Dr. Goeglein uses the principles of Positive Psychology to ignite the spirit of business people creating and driving new directions in their lives. No matter where you are on the "crooked road of success," she will guide you in a customized process that serves your goals, uses your strengths and lasts a lifetime.
"Thank you for a great workshop.  You are an excellent leader."
"Andrea is a wonder teacher.  She taught me how to change my behavior, how to make better choices and explains the foundations of her teachings."
Four years prior to my retirement as CEO of the company I had founded, Andrea started me planning my second career so that I was in an upswing at the time of retirement and anxious to get on with my new business life.
The time I spent working with Andrea was nothing short of inspirational. She assisted me in developing and recognizing my inner strengths and instincts. Today, I enjoy the success of my new business and continuing a path of growth even during these challenging economic times.
Andrea was able to guide me toward focusing on goal-achieving activities and thoughts, and away from concepts and past experiences that held me back.
The initial 90-day package includes:
Two-hour intake conference
Ten, one-hour consultations
Behavior Profile
Strengths Profile
Tools to develop a Business/Career Strategic and/or Marketing Plan
Action Plan for the next 90 days
Sessions are scheduled at your convenience and can take place by telephone, video Skype, or in person in Las Vegas. In-person sessions can be "on the move" and occur during an invigorating walk.