Serving Your Own Success™
12 Entrepreneurs
6 Sessions
Unlimited Possibilities
Ready to achieve all of those goals that you have set for yourself in your business and in your life?
Join an elite group of entrepreneurs in an intensive course that involves both group and individual learning. You will be with others who strive to be happier and more satisfied in their lives and are ready to leverage their individual strengths to reach the next stage of success.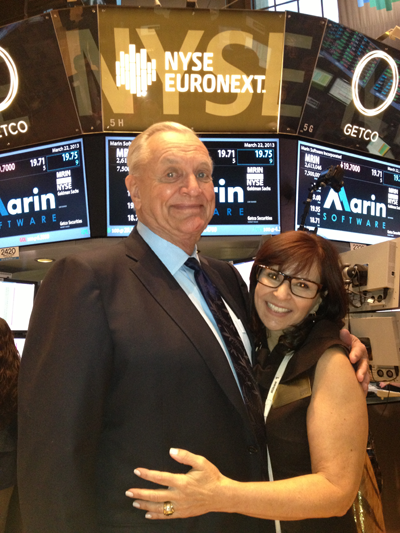 Serving Your Own Success™ is a no-­nonsense personalized learning experience guided by two experienced entrepreneurs and mentors:
Richard J. Goeglein, Former non-executive Chairman of Pinnacle Entertainment, who has been where you are and has helped hundreds of successful people like you attain their next level of achievement
Dr. Andrea Goeglein, Positive Psychology practitioner and Authentic Happiness™ Coach, who brings scientifically and experientially grounded processes to bear for your success
These mentors will share their expertise and give you the individualized attention you need to identify your top strengths and to re-­‐craft your business and personal opportunities to consistently showcase these strengths.
Andrea Goeglein helped me to maintain a positive attitude and structured plan during the formulation of my business, X-Factor Solutions. Her business insight and motivation during our 90-day Accountability Partnership kept me focused on tangible results and the elimination of procrastination and excuses!
, Founder, X-Factor Solutions
At the moment when the office is empty and the last waltz just ahead the wisdom of the 90-day coaching is everywhere apparent. Instead of a breaking, things seemed to have transformed and grown… I am here and now because the future is created and not stalked by the past. Thank you.
, Founding Head Master, SCDS (Sonoma Country Day School)
Results that Really Matter
Armed with self-knowledge and connections, you will lead your business and personal life in a happier, more engaged and more meaningful way. You will know what success means to you and know what to do to achieve it.